This well-known starter is one of the lightest and most appetizing for summer lunches or dinners although you can savor any time of the year.
It is always served cold and is best in individual glass glasses. It is simple to make and well presented is very attractive and delicious.
For 4 people
Ingredients
A lettuce bud
An endives or canons
4 or 5 prawns cooked per diner
A slice of orange in each glass
One or two slices of pineapple for each person (pineapple in their juice, or natural pineapple)
Pink sauce
Corn can be added
Preparation
Lettuce and endives are chopped in the Juliennish style and pineapple to taquitos. Cooked prawns are peeled and cut into pieces all but one that will serve to garnish on top along with the pink sauce.
Lettuce, endives, pineapple and chopped prawns will be deposited in the glass. The pink sauce is added on top.
Add the chopped prawn.
Finally it is adorned with the whole prawn putting on the edge of the glass the orange slice and… success for sure.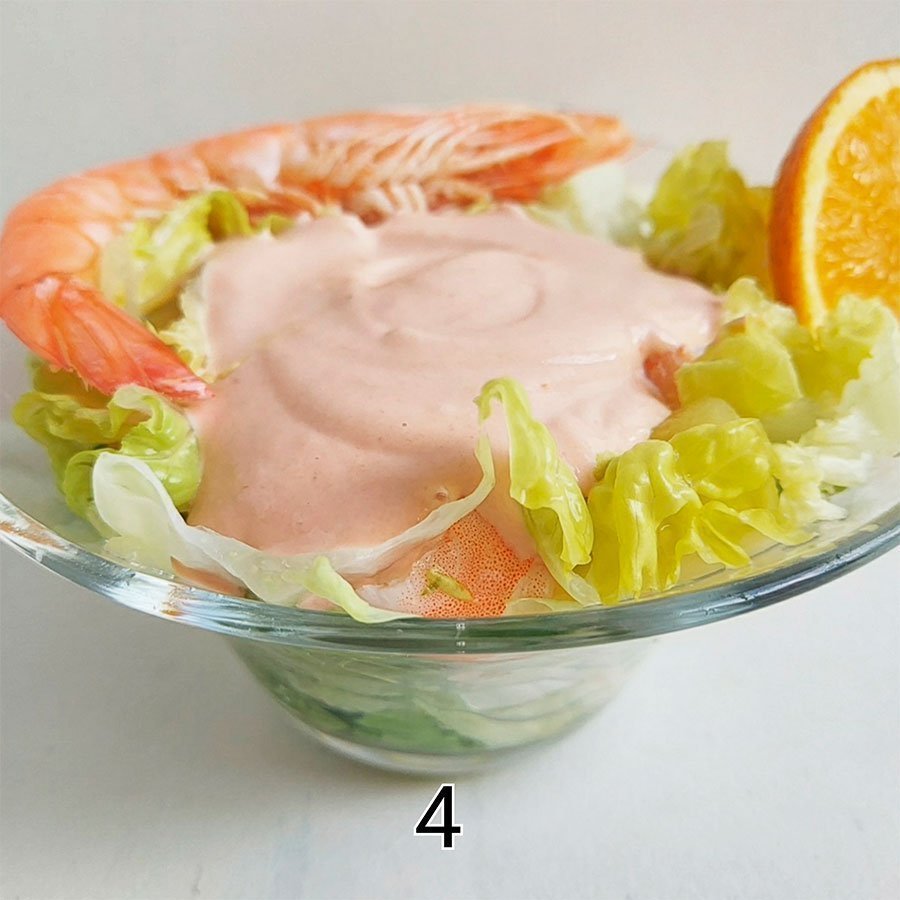 Try also with a few pieces of avocado, yammy. Enjoy as a super snack, starter or as another dish to taste in summer, when you want to.